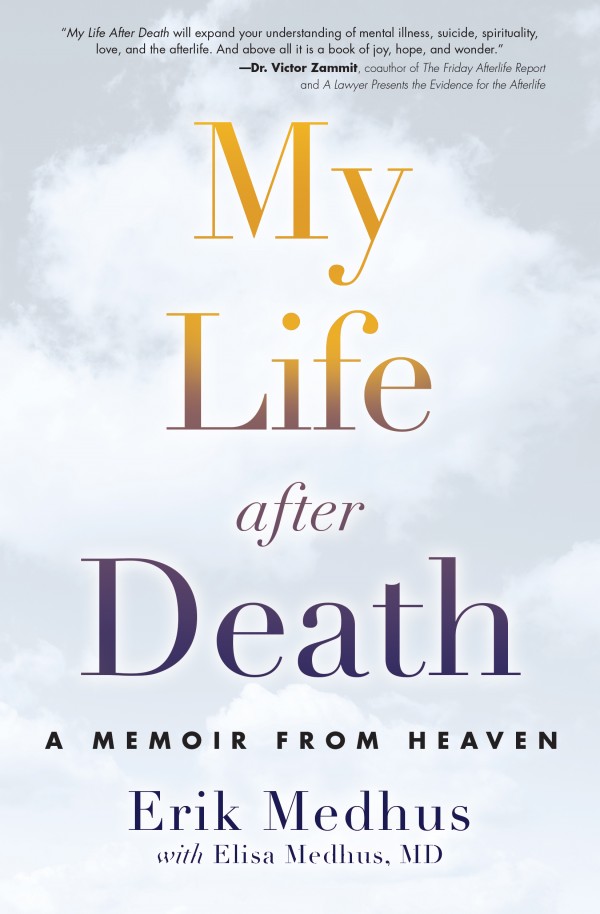 "My Life After Death"
A NOTE FROM THE AUTHOR
Hey, I'm Erik. Yeah, the dead guy. Weird, right? Trust me, I get it. It took me awhile to get used to it too. I'm not a zombie (although I guess that would be kind of awesome), and I'm not a ghost—that's not really how this shit works. But if you come along for the ride, I promise I'll show you how it does.
I'm not what most people expect from a spirit guide from the afterlife. I still pretty much talk like I talked when I was alive—I swear, I sometimes forget what my point was and get frustrated with myself, and I never pull punches. Just thought you guys should know that up front. It's not my intention to be offensive or to turn people off. I want the opposite of that. Just a heads up though—I say what I mean and mean what I say, and sometimes how I say stuff isn't exactly poetry.
I'm here to share my story with you and to hopefully shed some light on what happens when we die and cross over into the spirit realm and all that cool shit. I hope you'll let me share these things with you. I guess that's what I want the most—to show people that life doesn't stop with death, not just tell them that it doesn't. It didn't for me. My "life" now is richer and more amazing and rewarding than it ever was when I was "alive," and it doesn't seem fair to keep that to myself. Helping people (including myself) wasn't something I could do when I was walking around on Earth, so I'm doing it now. I hope you'll be one of those people.
BOOK DESCRIPTION
In a story that's never been told before, Erik Medhus delivers an intimate and provocative memoir from heaven. The book begins on the tragic day he took his own life, and then follows his fascinating moment-by-moment account as he discovers the new life that awaits him.
My Life After Death is the follow up to Elisa Medhus' successful My Son and the Afterlife (2013), her son Erik tells his story in his own words as channeled by medium Jamie Butler and transcribed by his mother Elisa. Overflowing with his signature honesty and candor, Erik provides readers with more than just a visit to the afterlife. He personally walks readers through the experience of dying, crossing over, his first moments in heaven, and his new role as a spirit guide.
Crucial questions such as these will finally be answered: What it feels like to die? What is it like to become a spirit? Why and how do spirits communicate with the living? What does Heaven look like? Ultimately, Erik's story provides the answers that will help readers find solace and remove the fears that surround death, showing that love has no boundaries and life does not truly end.