Talk about thinking outside of the box! Erik offers several options to the treatment of depression, and he also addresses the spiritual aspects of this ever-present condition during the pandemic. Denise Ramon masterfully channeled Erik. Check her out at deniseramon.com.
But first, a few announcements:
Atlantis Scalar's website will be live in 10-14 days (hopefully.) We will offer a huge assortment of services that I can't wait to share with you. For each condition that I have never treated, I will consider it an "index case" for research, so it will be entirely free. For example, I am now treating a patient with retinitis pigmentosa. So the first patient I treat with acne, male pattern baldness, etc. will be free.
Also, I spoke with Erik about pricing because I felt that people with portals have abundance problems so he set prices for a basic, portal work only service. $175 for an individual, home, pets and all. $250 for a family with an unlimited number of children, pets, home, etc.
Since we do want to help address the problem of bullying in schools, I'm still in need of a victim of bullying, preferably in middle school. If you know of anyone, please let me know. emedhus@gmail.com.
I also need more questions for our session on stigmata. You can email them to the same address.
Also, Erik has a caveat for everyone after portal work is completed. I think the most important thing to look at is the expectation for timing:
"It's up to you to check in with us if something doesn't seem right. You are still at the mercy of spaces and people who may have open portals and negative entities and energies. Plus, you are still may be subjected to the ups and downs of life's trials and tribulations and various traumatic experiences in the future as well the wide spectrum of emotions life often presents.
Most people experience positive results in approximately 8 hours, peaking in 10 days and sustaining at that level.
You are also responsible for seeking the healing you might need for the trauma or the series of traumas that opened or closed the portals in the first place. If you need Erik's recommendations, he will happily provide them.
Last, once your closed portals are open, information, creativity and abundance of every form will flow freely, but it's up to you to use your intuition to see the many opportunities that will now open up to you so that you can take advantage of them."
Last, blog member, Hala, sent me this email. The pictures follow. Beautiful:
For years God prepared me for this horrifying moment by starting following your videos.  I am trying to make this email short and up to the point by sharing an exceptional picture with you and your blog members.
The night of my mom pass it was a full moon.  My boyfriend after 11 pm sent me a text to get up to say night to my mom and remember her with every full moon.  I thought that is an odd behavior of his character.  However, I went to say night and tell her to not worry about me.  And i started taking pictures. Suddenly, i see that big moving blue orb very close to me (only seen on camera not with naked eyes )   After saying night the orb started leaving joining  other 7 Orbs were waiting on the top (Which the count of my mom family beside my dad) plus one different bright almost heart shape one.
Forgot to say that i did indeed requested from mom to send me an unquestionable sign that she hears me and sees me.
In this picture when you zoom you will see wings on all orbs on the top.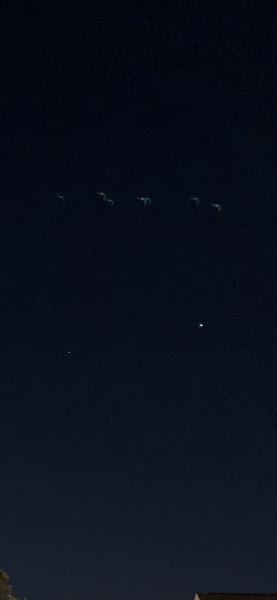 Pretty cool!
And now for today's YouTube!
For those of you who are hearing impaired, click on the CC/subtitle icon at the bottom of the YouTube.
Featured image courtesy of Harvard Health.
Important links:
Blog: https://channelingerik.com
Watch our Tuesday night Radio show: http://www.blogtalkradio.com/hour-of-enlightenment
PLEASE click LIKE on our Facebook page: https://www.facebook.com/ChannelingErik
PLEASE follow me on Instagram: https://www.instagram.com/channeling_erik
PLEASE subscribe to my YouTube channel: https://www.youtube.com/c/ChannelingErik2121
PLEASE follow me on Twitter: https://twitter.com/CHANNELINGERIK